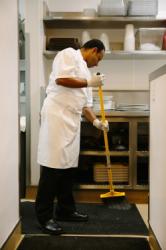 Dishwashers !
2019-02-08 Thomas Keller 6518 Washington St, Yountville, CA
Description:
We are looking for experienced Porter (Dishwasher) in Yountville.

Porters support our team through the effective and efficient operation of our dishwashing needs.

The successful candidate should have previous experience and a desire to work in a fast paced environment. Bi-lingual skills preferred. If you believe that this describes you and are interested in joining our team, please send us your resume via email to hr@tkrg.com or apply in-person.

Great salary and benefits!
We offer medical, dental, and vision insurance, a 401(k) plan with employer match, and more!

Ubicado en Yountville, CA, busca Lavaplatos.

Los Lavaplatos apoyan a nuestros equipos culinarios y de servicio a través de una operación eficaz y eficiente.

El candidato exitoso debe tener experiencia previa y el deseo de trabajar en un ambiente de paso rápido. Habilidades bilingües preferidas. Si cree que esto lo describe y está interesado en unirse a nuestro equipo, por favor envíenos su currículum por correo electrónico a hr@tkrg.com.

¡Buen sueldo y prestaciones!
¡Ofrecemos seguro médico, dental, y visión, un plan 401(k) con contribuciones igualados por el empleador, y más
Do not contact this company in solicitation of any product or service.